Power Survey - Mobile Contact Voltage Detection
PPSI's Power Survey mobile detection solutions provide utilities with unmatched intelligence and visibility into the health of their underground distribution systems and assets. Using a combination of cutting-edge electric field detection technology and purpose-built data systems, we proactively scan utility systems and detect electrical faults before they can impact utilities. This results in enhanced public safety, improved energy efficiency, and optimized asset management and reliability.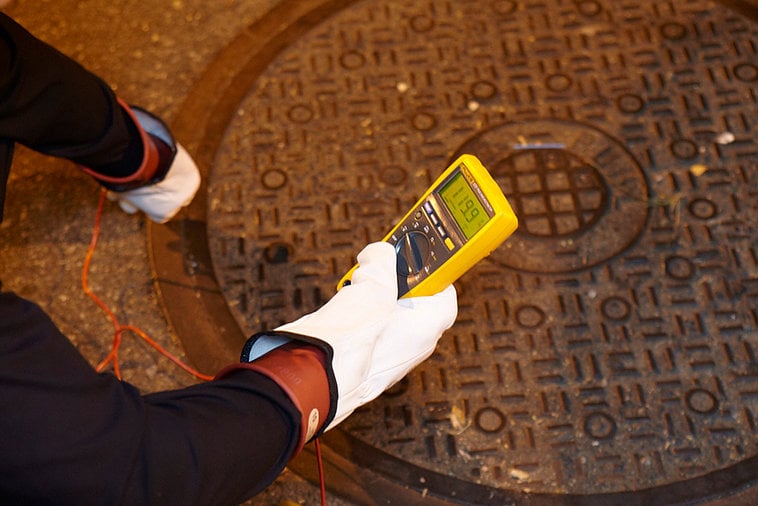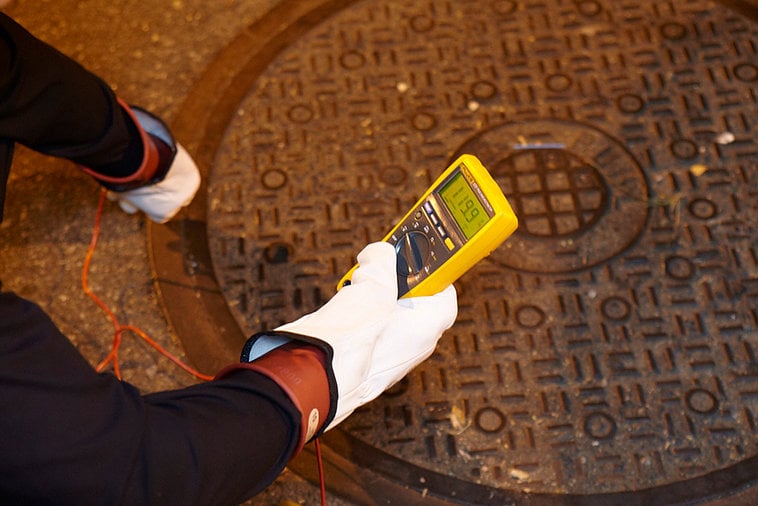 Our capital expenditure programmatic approach to secondary system management provides accurate asset assessments, helping electric utilities:
Improve public and worker safety

Improve system reliability through intelligent asset management

Reduce costly energy losses and carbon footprint

Reduce emergency and unscheduled O&M costs

Prevent risk and cost of failure or premature replacement of structures

Avoid service interruptions
When our systems identify active faults within underground infrastructure, customer utilities are immediately made aware of the impaired assets so they may respond accordingly. All data collected in the field is organized and accessible in real-time through both automated reports and our web-based geospatial software application. We also maintain a secure long-term historical repository of all customer scanning results and identified faults. This repository is instantly accessible online and includes detailed event data, survey history, and imagery.
Underground Vault Inspection
PPSI field technicians are trained to open padmount structures, perform data collection, execute routine maintenance activities, test for stray voltage, and check for hazardous conditions or other reliability concerns in or around the structure. PPSI can also access sub-surface structures (manholes, vaults) to perform an inventory of internal equipment.
URD Padmount Inspection
Aged, corroded and severely weathered padmount transformers can contribute to outages, safety hazards and customer complaints. The majority of America's underground distribution systems are more than 30 years old.
PPSI padmount transformer inspection and maintenance programs are supported by the company's commitment to safety, training, project management, and effective applications of technology. PPSI crews are trained and certified to:
Safely inspect padmount transformers

Identify potentially troublesome conditions

Record accurate inventory information

Remove debris, insects, and pests to help reduce the possibility of electrical failure

Apply pesticides inside the cabinet to help prevent future pest activity
Laser-guided infrared can be used to detect elevated temperatures on critical transformer components, such as primary elbow connections.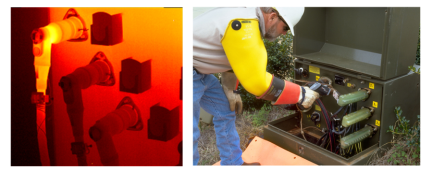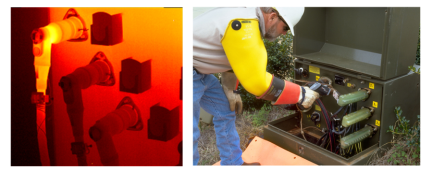 Padmount transformers that are not level can overheat and fail. PPSI crews can correct this condition by leveling the pad and back-filling with materials specifically formulated for this task.
PPSI inspection and maintenance techniques can help improve the safety, reliability, and appearance of padmount transformers and cabinets, adding years to their useful service life.
Exterior Inspection
Site clearing

Evaluation of pad condition

Cabinet leveling

Cabinet repair

Replacement of security lock

Replacement of penta bolt

Painting

Tag and decal replacement


The coating system used by PPSI incorporates a rust-converting primer to help prevent further corrosion. The top coat is specifically designed to protect the cabinet from harsh environmental conditions. Reconditioning the cabinet through repair, painting, and replacement of warning signs can help to maintain cabinet integrity and also satisfies the demand for visually appealing equipment in residential areas.
Interior Inspection
Cleaning and removal of debris, insect, and animals

Pesticide application

Tag and label replacement

Infrared inspection

Grounding assessment
Fill out the form below to speak with a Provincial Pole expert.